Robotic Surgery
As state-of-the-art colorectal surgeons, our physicians priority is to continue with the best and unique care to our patients. We continue to innovate and train to keep up with new technologies and techniques.
Since 2012 Dr Pandey has been pioneer in the da Vinci® Surgical System for colorectal diseases including cancer and abdominal procedures. In 2022 Dr Esparza joined him with new innovated techniques using the newest technology including Single Port (S.P) Robotic surgery, which is the latest technology.
With Center for Colorectal Disease of Arizona, more than 90% of our abdominal cases we perform them robotic with a short hospital stay. We strongly believe that robotic surgery improves outcomes. For more information about robotic surgery please visit:
Also known as robot-assisted surgery, is a type of minimally invasive surgery that uses robotic technology to assist our surgeons in performing surgical procedures. It allows them to give them a level of operating precision that it is not possible in laparoscopic or open surgery.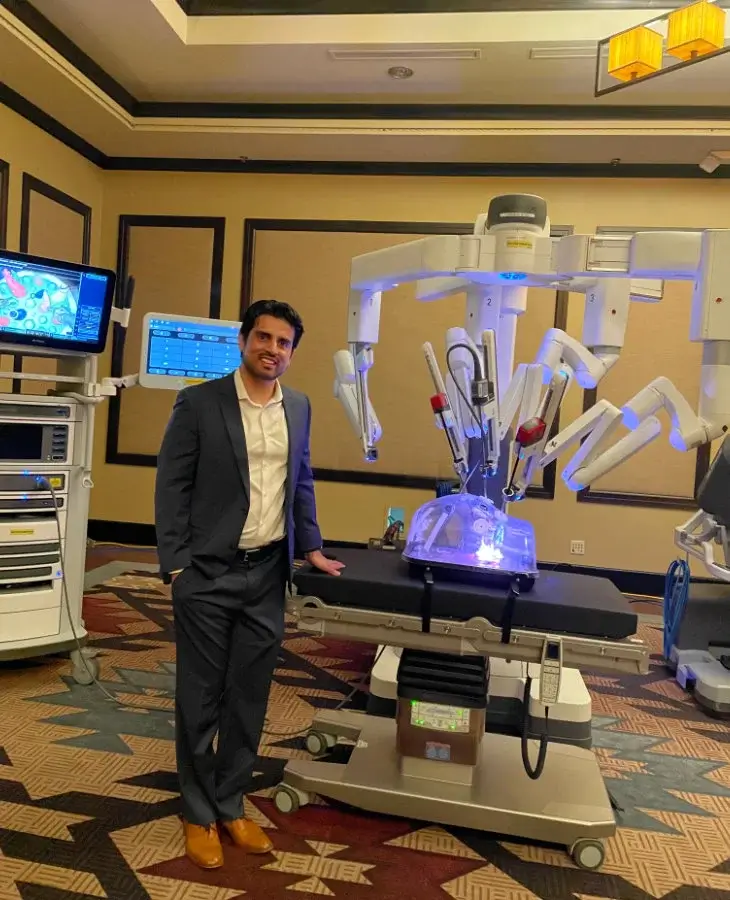 Some of the benefits of robotic surgery include:
Faster Recovery and Shorter Hospital Stay
With smaller incisions, less blood loss, and reduced risk of complications, patients typically have a faster recovery time after robotic surgery compared to traditional open surgery.
Improved Precision and Visualization:
Robotic surgery systems typically include high-definition cameras that provide surgeons with a clear view of the surgical site, which can be magnified and viewed in 3D.
Less Pain and Quicker Return of Bowel Functions:
Our Team at Center of Colorectal Disease of Arizona is guided by our values:
Because robotic surgery is minimally invasive, there is a reduced pain due to minimal bleeding and damage to surrounding tissue.
At The Center for colorectal disease of Arizona, we provide appointments as soon as today,
Please Call For More Information